About
Baseworks is a movement approach that helps anyone better feel and understand their body while developing strength, flexibility, and better control over one's movements.
One of its key tenets is that the way we think about movement changes the way we move. By focusing on how we think about movement and on what the movement feels like, we can develop our awareness of how to move the body in a way that is conducive to individual condition and specific goals. And while doing so, we can also effectively develop strength, flexibility, balance and control.
The Foundation Module of the Baseworks Practice is an excellent all-in-one movement package that opens a doorway to understanding one's body, its fundamental movement dynamics, structural and psychological limitations.
In this workshop, we will focus on the movements and movement patterns introduced in the Baseworks Practice Foundation Module.
Content
The workshop is a combination of practice, theory, and interactive work, with a structure that maximizes learning and understanding through analytical comprehension and experimentation leading to insight and new skills.
You will be introduced to:
Baseworks techniques that can be applied across common exercises to make them safer and more effective
A simple movement approach to understand one's physical limitations and experience steady incremental progress at any initial level of fitness
An approach to adapt physical exercises to fit your own unique condition
Effective relaxation techniques to relieve muscular tension and compression in the joints
Tools to improve attention and awareness
The 3 types of body awareness framework, its relevance to mental and physical health
You will be able to immediately start applying what you've learned in daily life and other physical activities.
You will receive 1 month of complementary access to our hybrid learning platform, where you will be able to try regular Baseworks Practice to experience physical and perceptual changes that require repetition and practice to develop them.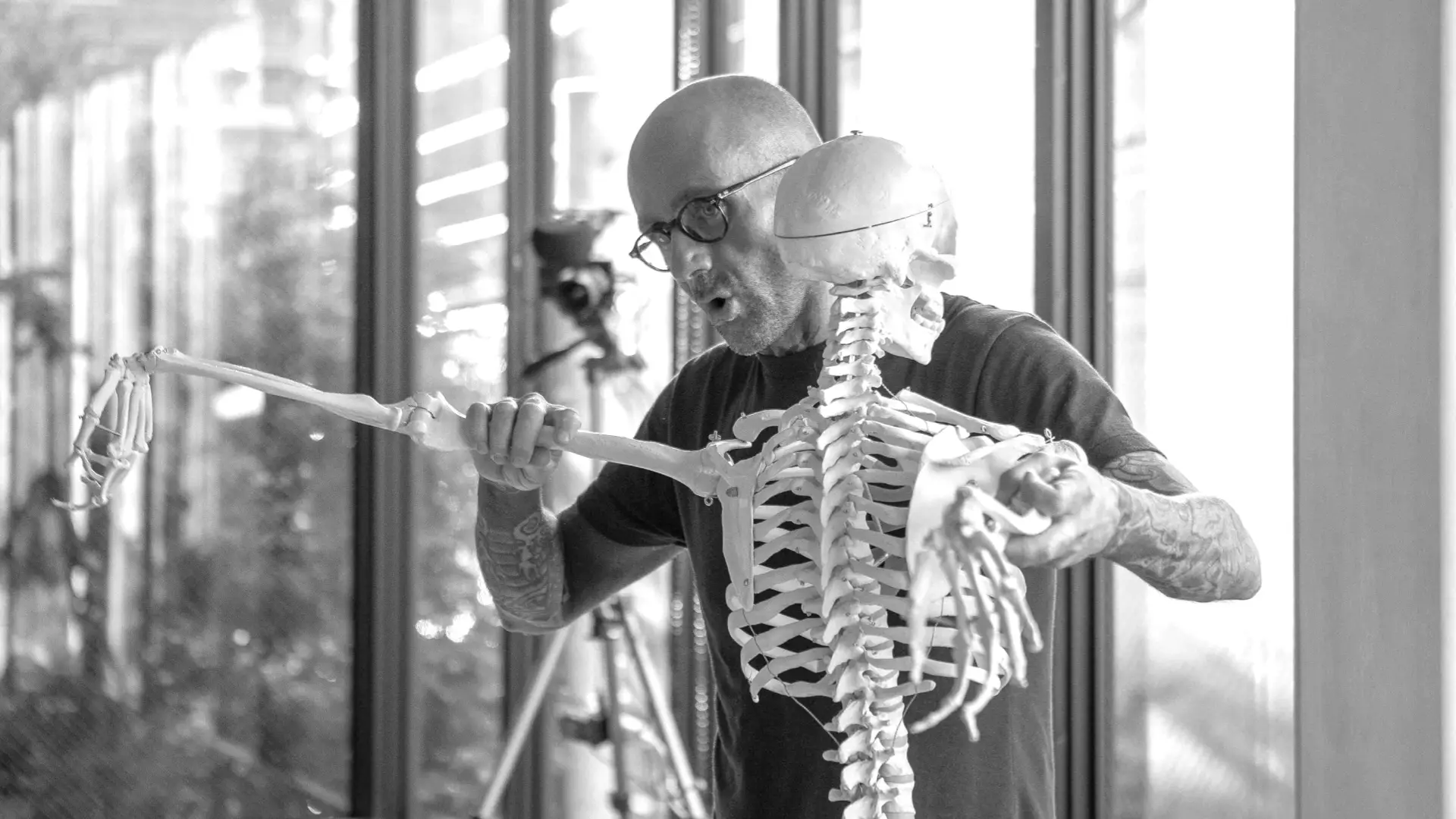 Who is it for
This workshop is intended for people regardless of athletic/physical background, who are interested in learning a new comprehensive approach to physical & cognitive fitness and autonomy.
Please wear clothing that is easy to move in. The practice will take place directly on the floor so if you prefer some cushioning, please bring your own exercise mat.
Depending on the season/temperature, grip socks (ideally with 5 separate toes) are recommended if you feel that being barefoot might be too cold.
Schedule
January 20, 2024
Sat (Jan 20) 10 am – 4pm
Pricing
Regular price – US$120 (+Tax if applicable)
Early bird price – US$96 (by Nov 20) (+Tax if applicable)