Burning Man: Baseworks Practice Experience
Baseworks was invited to provide a practice experience at The Institute's Phage Camp at the Burning Man Festival in 2012. Baseworks co-developer Satoko Horie facilitated the experience.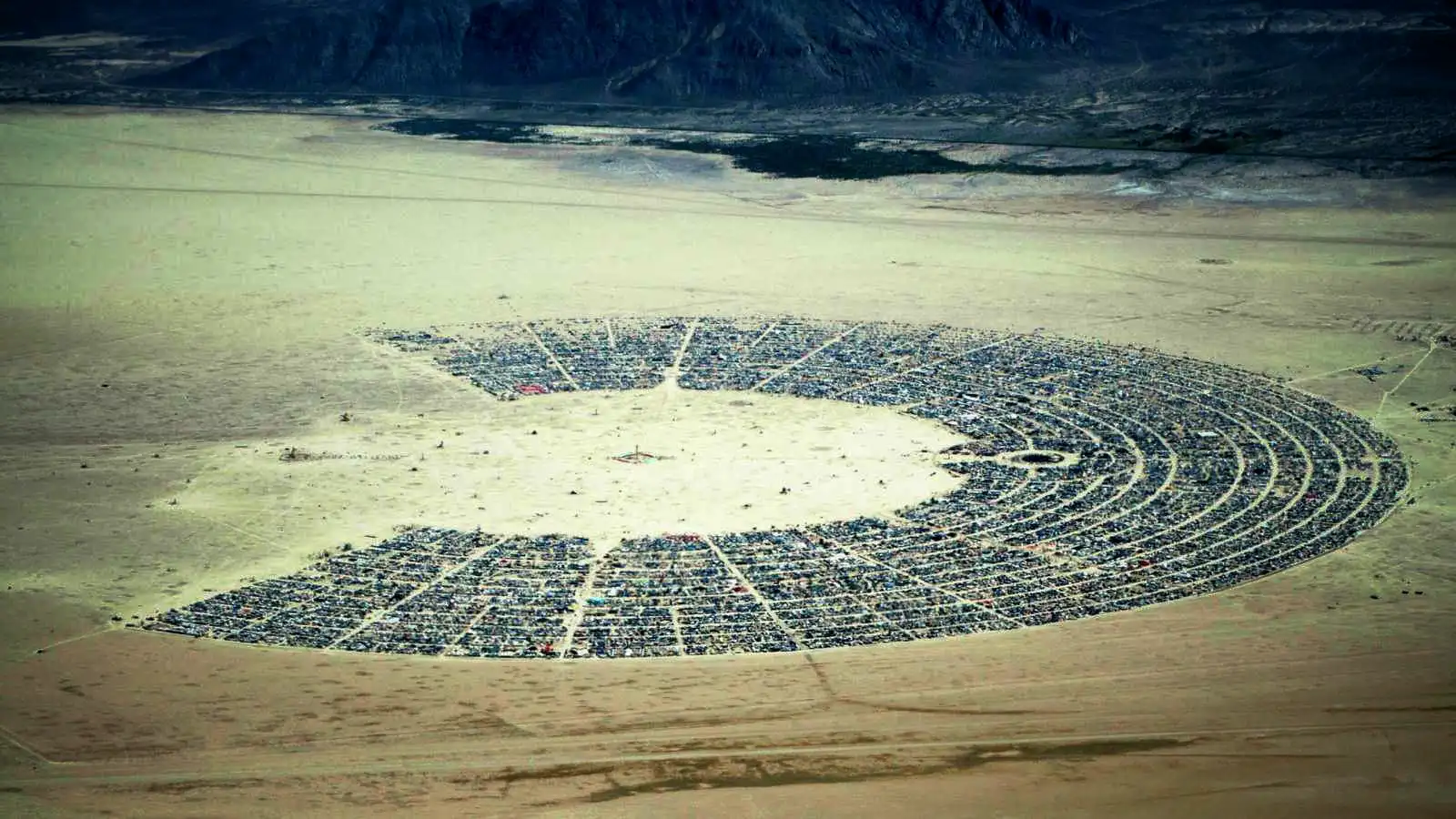 About Burning Man
Burning Man is an annual event in the western US that emphasizes community, art, self-expression, and self-reliance. It takes place at Black Rock City in Nevada, a temporary city constructed in the Black Rock Desert. The event culminates with the symbolic burning of a large wooden effigy known as the Man on the Saturday evening before Labor Day. Co-founder Larry Harvey outlined ten principles that guide the event, including radical inclusion, gifting, decommodification, radical self-reliance, radical self-expression, communal effort, civic responsibility, leaving no trace, participation, and immediacy.
About Satoko
Satoko is a co-developer of the Baseworks Method. She's an unwavering adventurer, a boundary-pusher, and an innovator in unexplored realms. Her role as facilitator and coordinator of Baseworks programming includes the orchestrating of workshops that merge introspective techniques and creative arts. Additionally, she serves as a conduit of communication through interpretation, translation, conducting interviews, and crafting narratives about forward-thinkers.
Photo Credits: BLM Nevada, Jennifer Morrow, Viaggio Routard, BuTeze.