Structured Anarchy
Patrick Oancia, the founder of Baseworks, appeared on Matan Levkowich's podcast, Material for The Brain, in its 8th episode, Structured Anarchy. During the discussion, they delved into Patrick's past as the punk rock singer of S.C.U.M. in Montreal during the '80s, his departure to Japan at the age of 20, and his background as a competitive athlete, martial arts enthusiast, and yoga practitioner.
Practice Commitment & Personal Development
They also discussed how the cross-section of these experiences inspired Patrick to create the Baseworks Method and how it draws insights from his personal experiences of practice commitment, relationships, hardships, and deep self-inquiry.
Humble Approach
Additionally, the conversation touched on the importance of adopting a humble approach to learning and teaching, as well as the creative benefits that stem from sharing knowledge as educators.
Watch or Listen: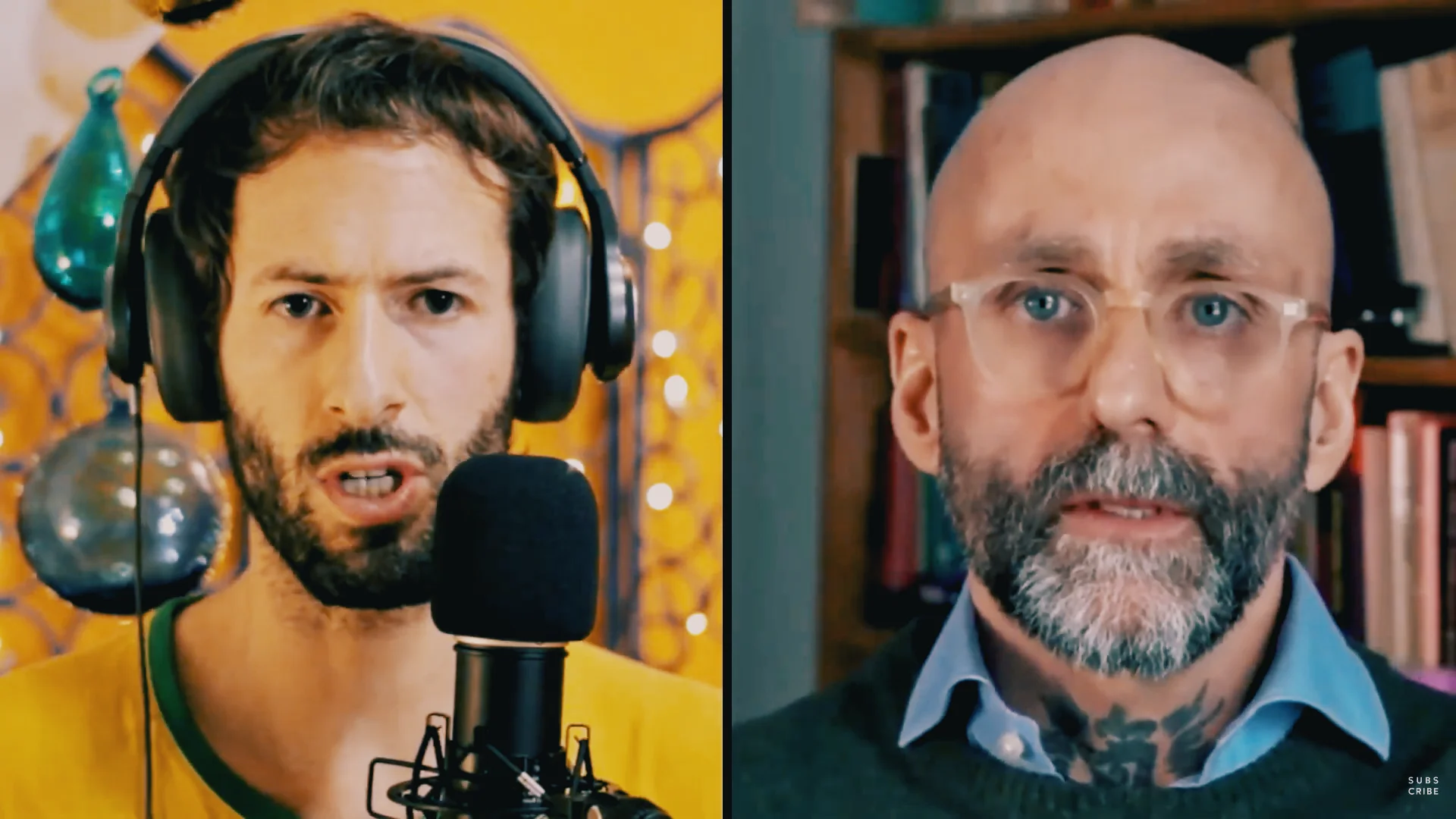 About Patrick:
Since the late 1980s, he has been dedicated to the practice of martial arts, yoga, and meditation, alongside pursuing his athletic endeavors. As the culmination of his lifelong pursuits, he developed the Baseworks Method (present-day), which endeavors to enhance body awareness, strength, flexibility, and control of movement as the fundamental elements for augmenting perceptual and physical intelligence. He consistently refines the curriculum of this method, conducts seminars worldwide, and collaborates with artists, scientists, movement practitioners, and educators to bridge the gap between physical movement practice, research, the creative arts, and psychology.
About Matan:
Matan Levkowich is a dancer, teacher, and graphic designer. In 2015 he founded Movement Lab – a vehicle for movement education, choreographic work, and discursive inquiry. His practice is influenced by his enthusiasm for physical and theoretical research and revolves around the question of how to develop a meaningful relationship with the body-mind. Matan started the Material For The Brain podcast in 2021 as a medium for him and his guests to explore ideas surrounding the practical, psychosocial, and theoretical elements of working with the body.