In this 3-day intensive, the life-long athlete/movement educator/artist/entrepreneur Patrick Oancia teams up with the neuroscientist Asia Shcherbakova to invite you to rethink modern approach to wellness, health, and physical education from the perspective of Baseworks.
About
At its core, Baseworks is an approach to movement and physical practice that applies certain principles and logic to any movement conducted without momentum. It engages attention and muscles in a unique manner not commonly found in daily life or other exercise and mindfulness approaches.
It breaks down existing movement patterns, improves sensory resolution, enhances movement control, and cultivates an intuitive understanding of the body and its limitations. Additionally, Baseworks serves as a fitness modality, effectively improving strength, flexibility, mobility, balance, stress management, and relaxation in a safe and sustainable manner.
Originally, it was developed with a special focus on helping people with "low body awareness" who face challenges in following cue-based instructions. It turned out that tailoring the teaching approach to suit this specific demographic results in improvements across all learning styles. With time, it evolved into a complex framework with its unique perspective on the relationship between movement, decision-making, cognition, health and wellness, interpersonal relationships, and other "non-motor" aspects of our lives.
In this intensive, we will explore both certain conceptual frameworks central to our method, share the results of our research, but most importantly, we will offer concrete movement and educational tools that can be either used within the frameworks of Baseworks Practice or transferred to other domains of physical practice and education and everyday life.
Content
The workshop is a combination of practice, theory, and interactive work, with a structure that maximizes learning and understanding through analytical comprehension and experimentation leading to insight and new skills. It will offer tools useful for teachers and therapists.
You will be introduced to:
Baseworks techniques of muscle co-activation and attention allocation that can be applied across common exercises to make them safer and effective in changing pre-existing movement habits
Baseworks movement principles, as a concise approach to physical training and teaching movement
The NODAA educational framework of teaching physical modalities and how it relates to current understanding of the mirror neuron systems of the brain
A simple movement approach to understand one's physical limitations and experience steady incremental progress at any initial level of fitness
An approach to adapt physical exercises to fit your own unique condition to avoid compounded injuries or work with existing injuries and/or health conditions
Effective relaxation techniques to relieve muscular tension and compression in the joints
The 3 types of body awareness framework, its relevance to mental and physical health
The concept of Physical intelligence as it relates to increasing healthspan, productivity, and learning capacity, improving wellness and reducing stress.
Basic concepts in neuroscience related to various conscious/unconscious aspects in movement and decision-making, especially as it relates to education and the ability to change behavioral and movement habits
Our interpretation of the Fits and Posner model of skills acquisition that is relevant to teaching adults with "low body awareness"
We will primarily use movement tasks that are a part of the Foundation and Elements modules of the Baseworks Practice.
You will be able to immediately start applying what you've learned in daily life, other physical activities, and/or your teaching environment.
You will receive 1 month of complementary access to our hybrid learning platform, where you will be able to try regular Baseworks Practice Foundation and Elements modules to extend on what you've learned during this workshop and experience physical and perceptual changes that require repetition and practice to develop them.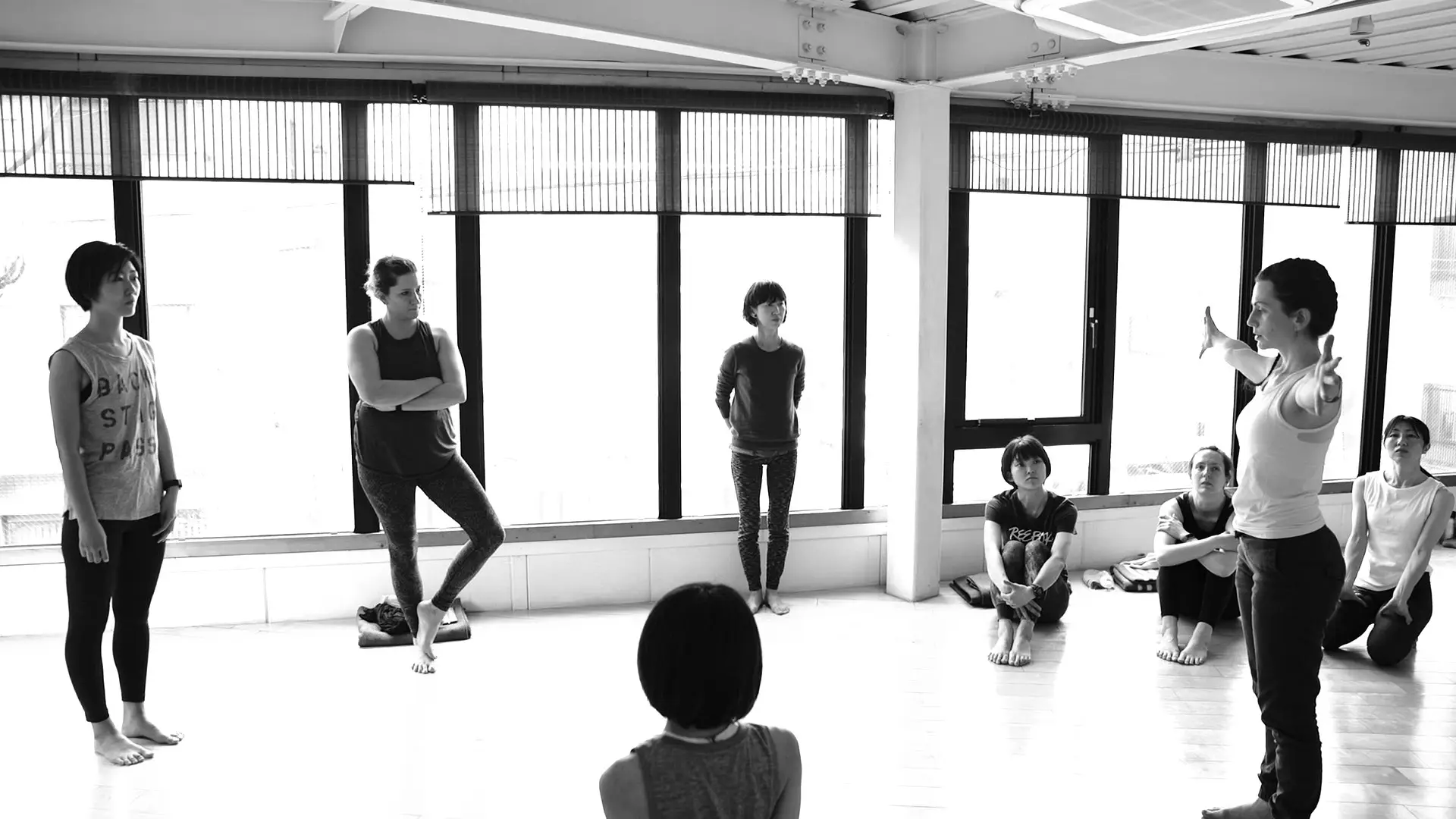 Who is it for
This intensive is most recommended for people proficient in any physical modality and those offering any form of physical education, as well occupational therapists and other medical and health & wellness professionals.
However, as it does not involve any particularly challenging physical movements, we also welcome anyone who is open-minded and is interested to learn a new perspective and set of tools to improve their physical shape, wellbeing, productivity, creativity, and healthspan.
Please wear clothing that is easy to move in. The practice will take place directly on the floor so if you prefer some cushioning, please bring your own exercise mat.
Depending on the season/temperature, grip socks (ideally with 5 separate toes) are recommended if you feel that being barefoot might be too cold.
Schedule
May 10-12, 2024
Fri (May 10) 6pm – 9pm
Sat (May 11) 10 am – 5pm
Sun (May 12) 10 am – 5pm
Pricing
Regular price – US$340 (+Tax if applicable)
Early bird price – US$272 (before March 10) (+Tax if applicable)